Well hey there, Aimee,
I've never seen you as vulnerable and raw as I did after the last time you seriously hurt yourself. I won''t dwell too much, but I think about it every now and again- the walls knocked down, you standing there as fresh and new and somehow old and tired, the same paradoxes as contained in a newborn baby. Seeing you sit and cry, not at the injustices and pain of your life, but at the idea that you weren't alone and that by hurting yourself you had hurt someone important and loved to us.
It took me a long time to have that same revelation. We all know, on some level, that hurting ourselves hurts everyone around us, but we don't really know until we fully let ourselves accept it, if that makes sense. My revelation came 6 months or so after yours, after my weight had plummeted and I'd gone back to where I said I never would. I said it then, and I'll scream it from the roofs now, because having seen your eureka moments, I can recognise my own. Having seen yours, I can see the value and worth in how you felt.
It's been a painful journey for us all; fighting our own demons whilst trying to fight everyone else's, too. We've fallen down a hundred times, but stood tall a thousand times. You've inspired me more than anybody, and I'd not be anywhere near where I am now without you. You've given me so much hope. Our histories are just that; history. We are our futures and we are what we choose to be, not the people we were once forced to be, and it's you who has shown me that.
You're going to change so many more lives and I'm constantly in awe at your fight for us all.
So much love, Aimes, and so much strength,
Rebecca
xxxxxxxx
PS. You are hilarious and fabulous. Thank-you for giving me the best laughs today that I've had in weeks.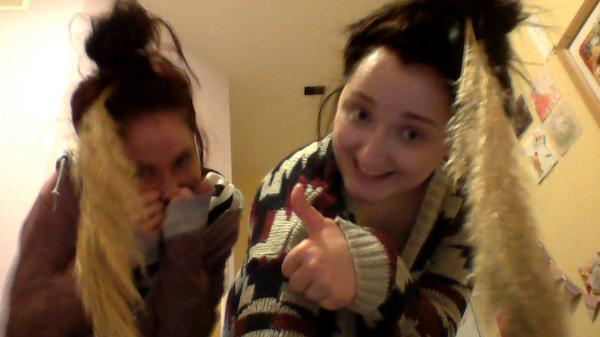 (you can follow Aimee's journey
here
)